I love giveaway and I am taking part in First Giveaway by utotmopink.com. You can take part too.


♥First Prize♥
-Pink Camisole by AVON (worn by Reese Witherspoon in the picture)
-AVON Lovely in Pink Eau de Toilette Spray
-AVON Lovely in Pink Purse Concentrate
-3 months 125 X 125 ad space
♥Second Prize♥
-Photo Frame Alarm Clock
-Pantene 3-Minute Miracle (6 pcs)
-2 months 125 X 125 ad space
♥Third Prize♥
-Sterling Silver Hoop Earrings
-Pond's Whitening Cream
-Pond's Facial Wash
-1 month 125 X 125 ad space
a. Is there anything pink within 10 feet of you?
Yes, my eyeko pink nail polish!
b. Who is your favorite Hollywood actress or supermodel younger than 30?
Rachel McAdams who is born in the year 1978.
c. Choose one. Shoes? Bags? Clothes? Or make-up?
I choose make-up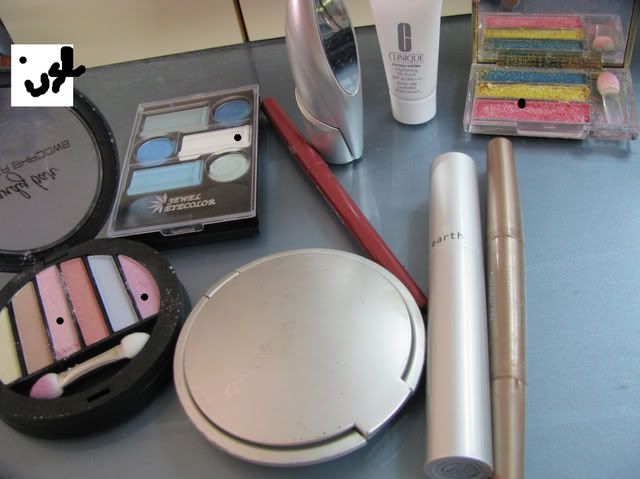 d. What is your favorite sleepwear?
It is almost the same to one you see in the picture. :)
e. I joined this contest because I want to win the amazing Prizes, hope to win one of the Prizes I love pink colour. Pink is my favourite colour!
To take part just click on the above link, contest ends on 31 Dec, 2009.
Good luck.