I love giveaway and I like jewelry I am taking part in Sanctuary giveaway, you can take part too.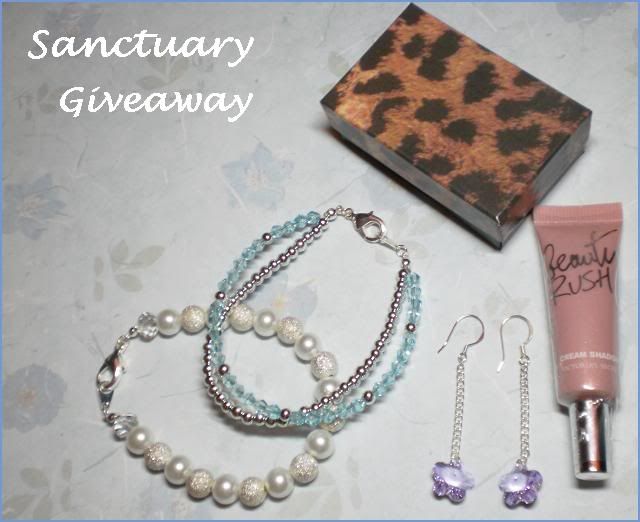 Handmade Sanctuary Frosted Bracelet
Handmade Sanctuary Silver Blues Bracelet
Handmade Sanctuary swarovski crystal violet flowers earrings
Victoria's Secret Beauty Rush Cream Eyeshadow
Jewelry box

This is a lovely giveaway, giveaway ends on 31 Mar, 2010.

To take part just click on above link.

Good luck.